A History of Irish Music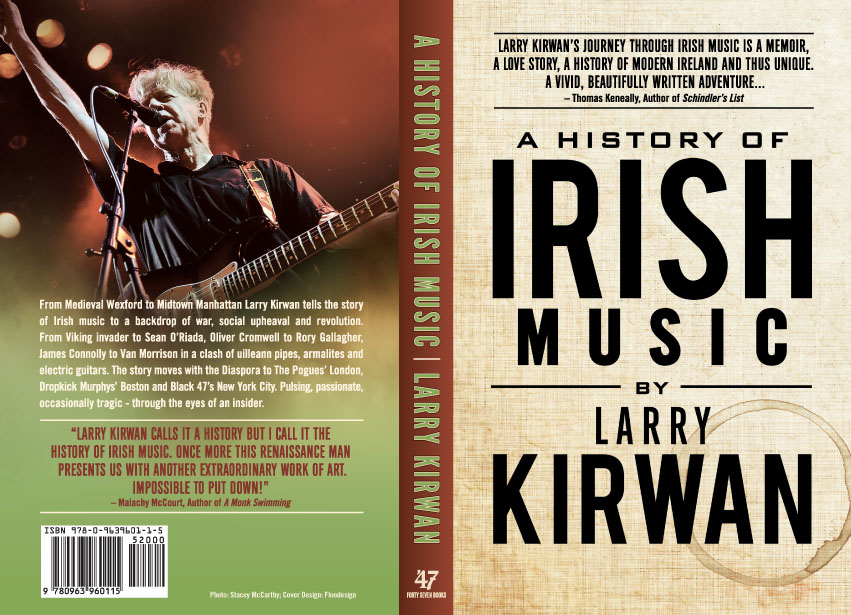 From Medieval Wexford to Midtown Manhattan Larry Kirwan tells the story of Irish music to a backdrop of war, social upheaval and revolution. From Viking invader to Sean O' Riada, Oliver Cromwell to Rory Gallagher, James Connolly to Van Morrison in a clash of uilleann pipes, armalites and electric guitars. The story moves with the Diaspora to The Pogues London, Dropkick Murphys Boston and Black 47 s New York City. Pulsing, passionate, occasionally tragic – through the eyes of an insider. 347 pages. LARRY KIRWAN S JOURNEY THROUGH IRISH MUSIC IS A MEMOIR, A LOVE STORY, A HISTORY OF MODERN IRELAND AND THUS UNIQUE. A VIVID, BEAUTIFULLY WRITTEN ADVENTURE… Thomas Keneally, Author of Schindler s List
$20. Pre-order now at SHOP, ships mid-March.